Anyone who receives Copper Horse wind chimes as a gift will love it!🎁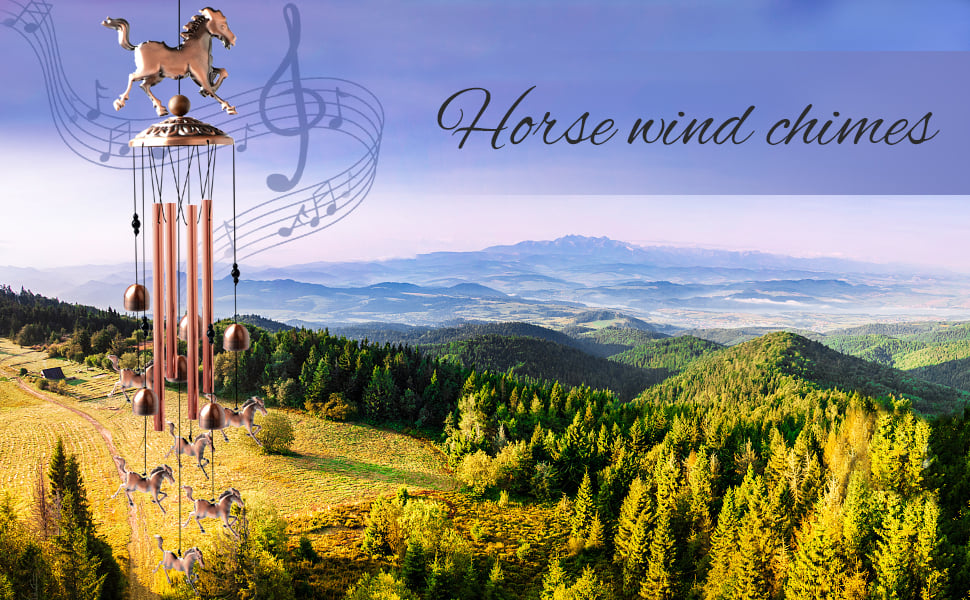 FEATURES
🐎??UNIQUE DESIGN??Copper Horse wind chimes, pure hand-made with a strong metal top, 4 durable aluminum tubes,,6 small lucky Horse , 1 big lucky Horse . 6 iron balls ,Each metal tube has its own unique tone when it collides.Made of aluminum, it provides beautiful and harmonious sound, and brings clear and pleasant ring to anywhere.When the sun rises, beautiful sunshine is reflected from the the wind chime. Listening to beautiful music in the breeze makes you very relaxed and comfortable.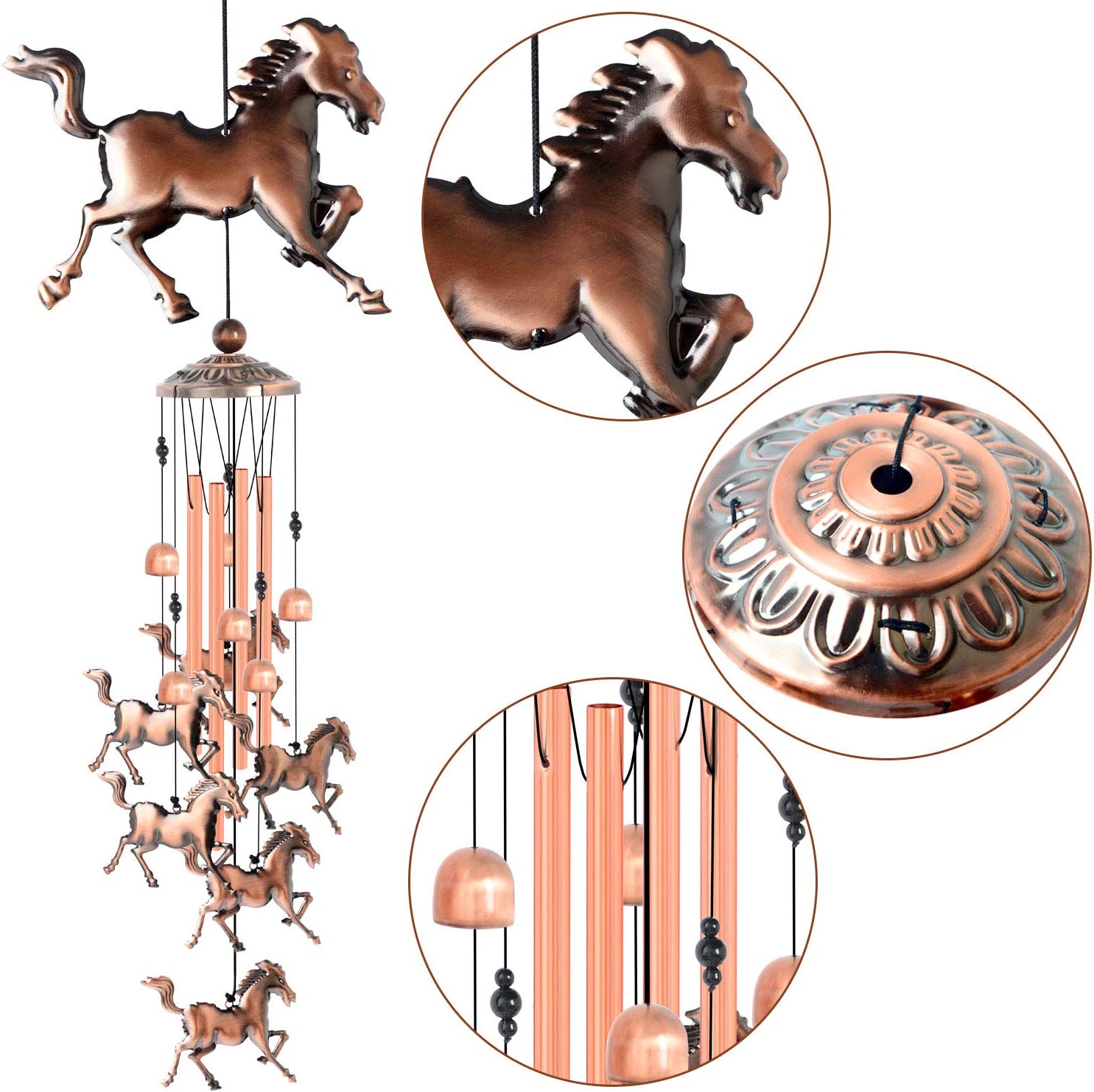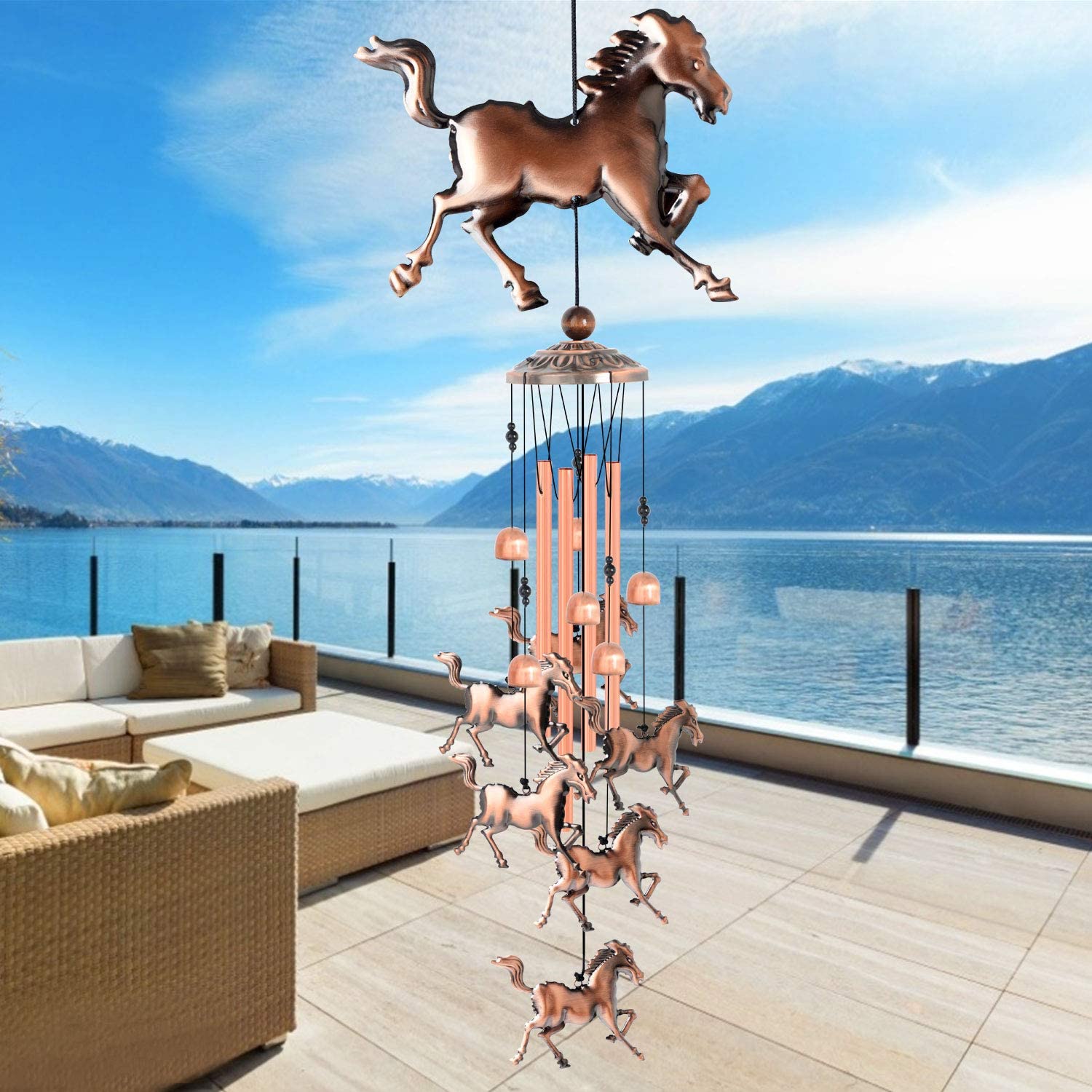 🐎??MEANING OF WIND CHIME?? Wind Chime is a mascot, making it magic and easy to get love, safety, happiness, health and peace. It also symbolizes wealth. The sweet and inviting sound of wind chimes will make you happy and leisure. At the same time, a wind chime symbolizes good wishes, love, safety, health, happiness and joy. For special people??it is a best memorial gift.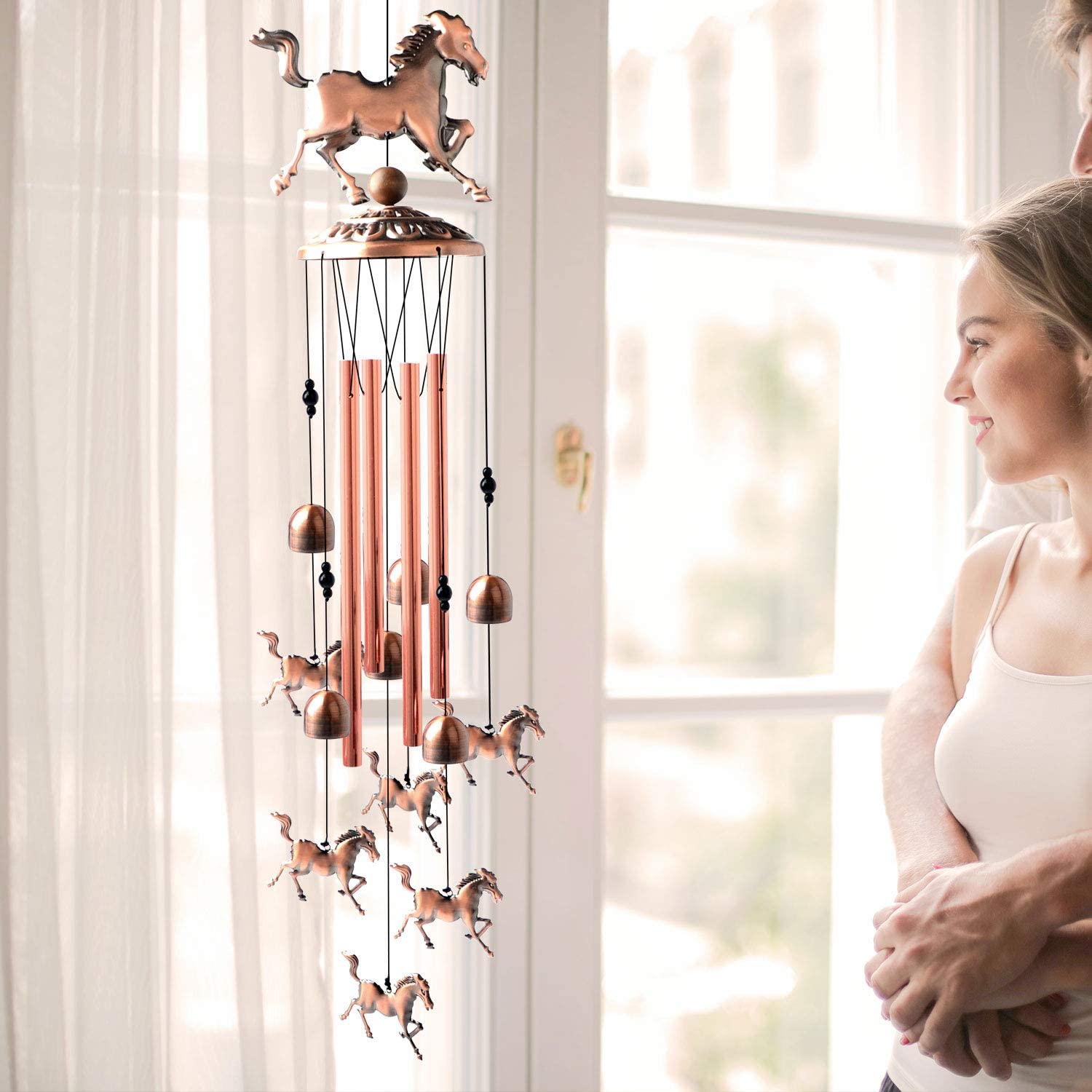 🐎??BEAUTIFUL HOME DECORATION??Light weighted and easy to hang.If the garden in your mind is becoming dull and trivial, our wind chimes are able to offer your garden/yard/balcony/window/corridor/entertainment venue a vibrant place. it can be used to decorate girls' bedrooms, children's bedrooms, living rooms, windows, gardens, terraces and any places needed to add beautiful melody to the environment. At the same time, it can effectively commemorate special people or important memories.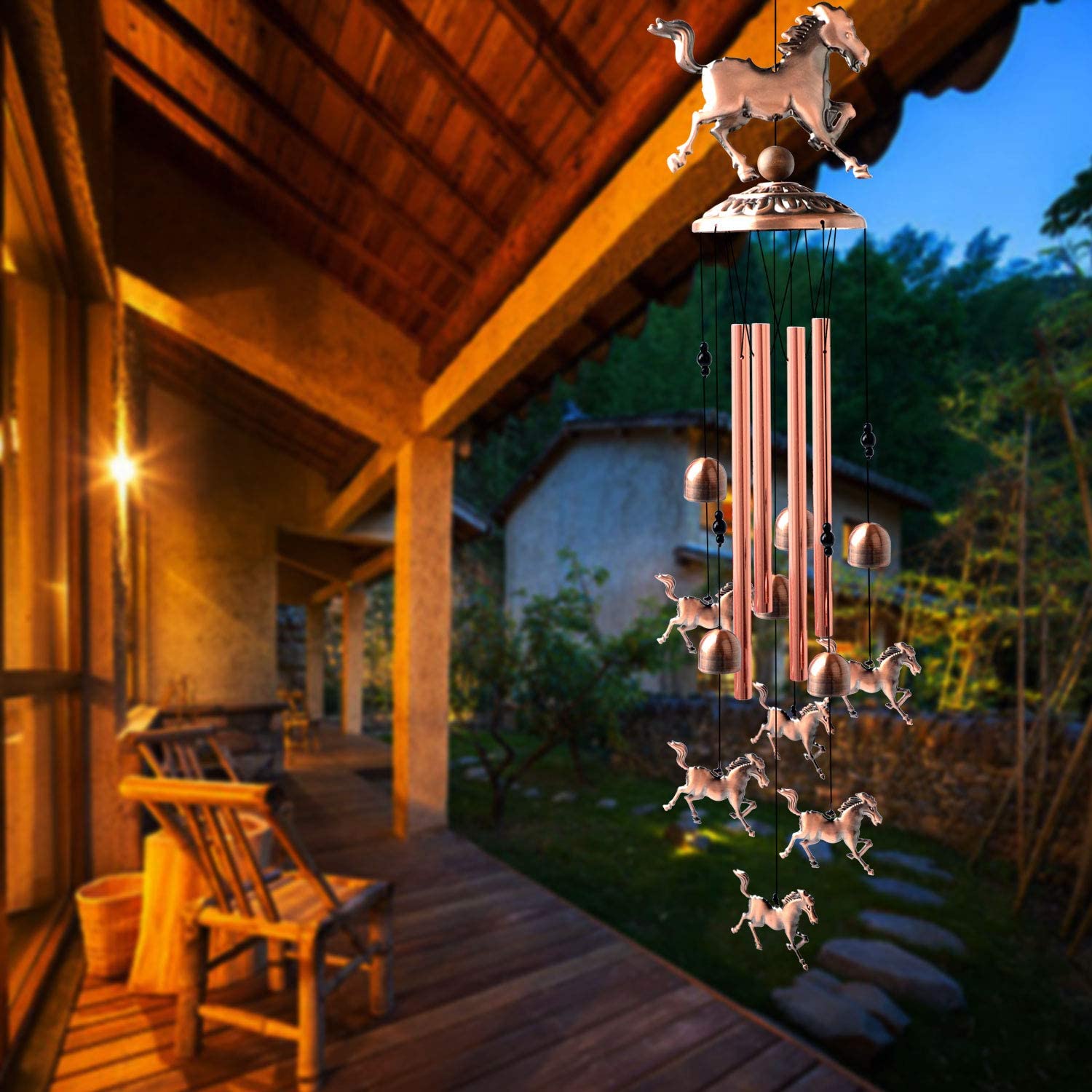 Product Description
Colour: Red copper
Material: Metal
Lenght: 85cm
Cover Dia: 11.2cm
Tube Length: 21 23 25 27cm
Weight: 255g
Package Contents:
1 * Wind chimes