❤?Under the gaze of God, the two hearts are intertwined forever.❤?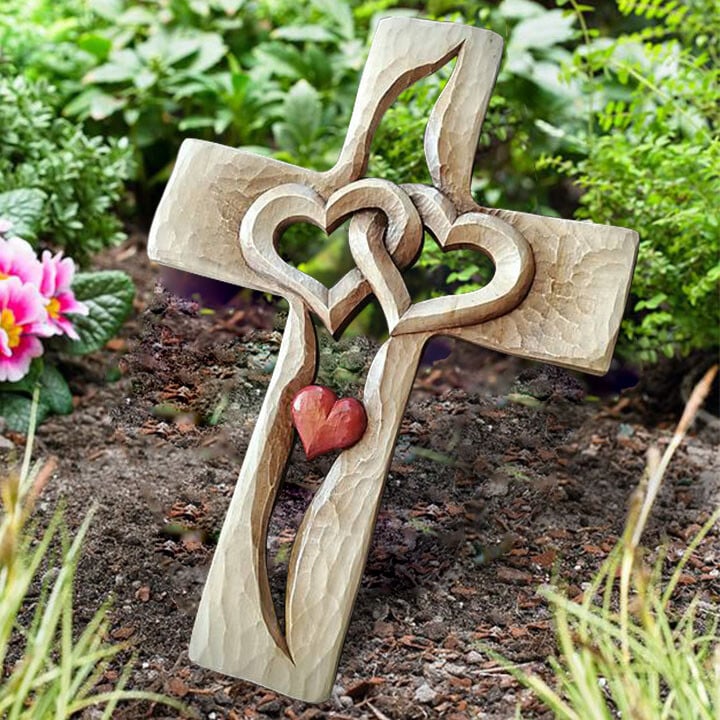 💞Show some love and decorate your favorite wall with this beautifully detailed Heart plaque 💒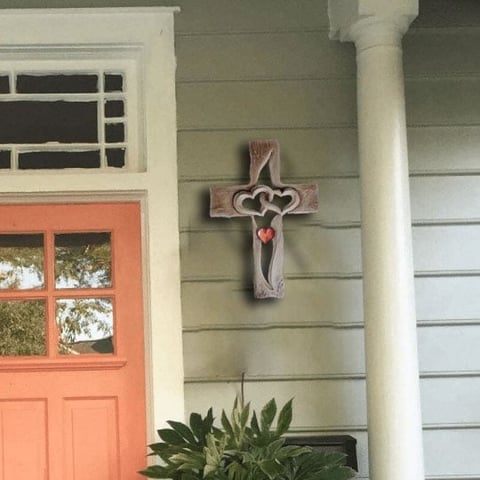 💞Handmade, each cross is unique.Intertwined heart, Symbolizes love that never separates.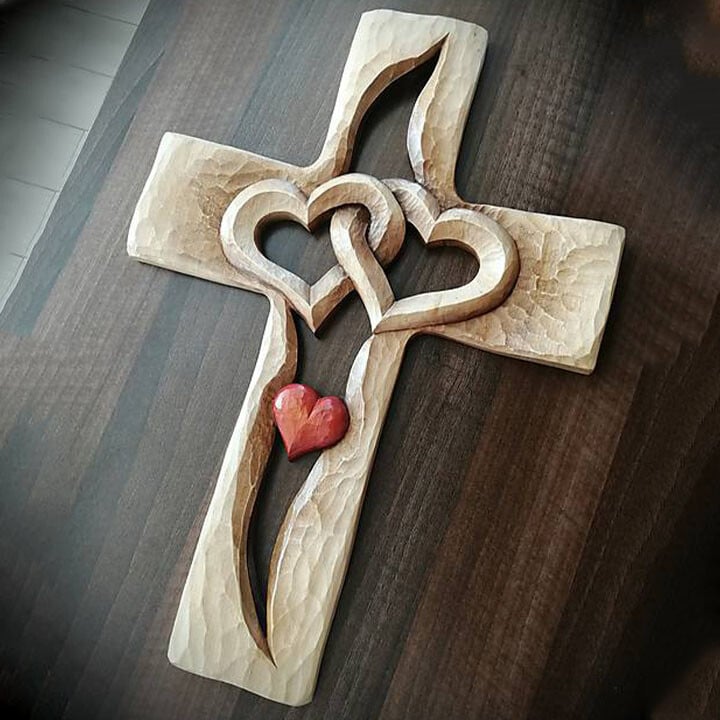 💞It can be placed anywhere and let God witness your love.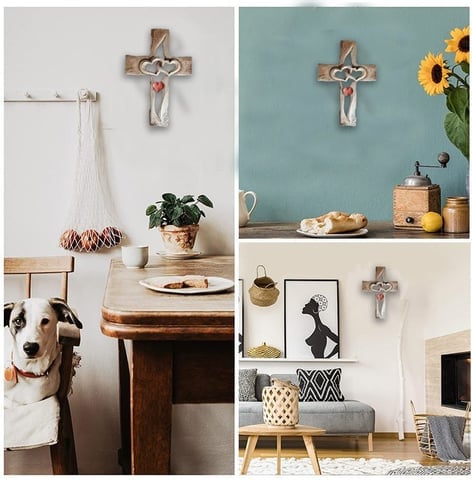 💞Heart shape design also makes it suitable for lover's home decoration💒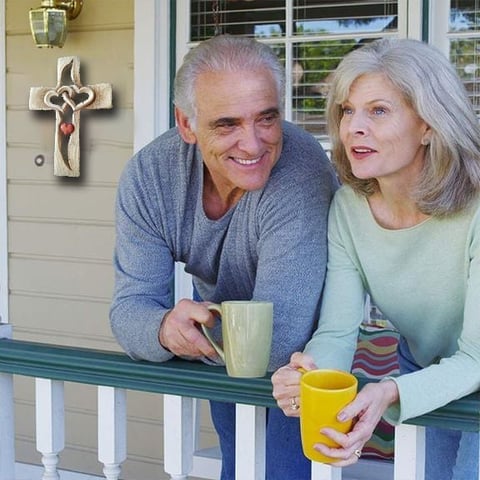 🌟Buyer Review🌟
💕I love it! I get a warm feeling every time I look at it. Good quality. Reasonably priced.——Lisa
💕It looks beautiful on the wall and was admired by all at the wedding.——Tammy L. Nagel
💕A great gift for lovers, weddings, valentines day, mothers day!——Ruby Cancil
Size??
Height: 7.87 inches??20cm??
Width: 5.51 inches??14cm??